Our Board of Directors
Our board (management committee) consists of five permanent members. There is also a consultant who works closely with the board in an advisory capacity.
Alan worked as a freelance travel writer in Africa from the late 1990s. When he saw the African wildlife he fell in love, but when he began to understand the impact of poverty in local communities, he felt compelled to give back. In 2011, he began supporting people in Sri Lanka and Southern Africa through establishing projects that focused mainly on the homeless, disadvantaged children and youth. In 2013, Alan founded Friends 4 Life – the forerunner to RoundTrip Foundation. Alan holds a Masters of International Relations and practices wealth redistribution, giving away large portions of his income to those who need it more. When his head is not deeply buried in RoundTrip matters, Alan works for SafariBookings.com as their Director of Content.
Justine Vaisutis
Secretary
Justine's first foray into international development was at Amnesty International. She then worked as a freelance writer, including regular stints as a Lonely Planet author. Justine then completed a Masters in Human Rights Law, while working at the Australian Conservation Foundation in a variety of roles, including Manager of Human Resources. She has also occupied various policy roles including Manager of Workplace Policy and Performance at Monash University. Justine's passion, though, has always been human rights, which has led to her current role as the Head of Education and Engagement, Victorian Equal Opportunity & Human Rights Commission.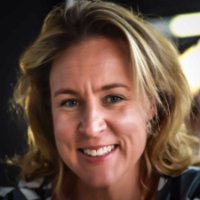 Hathaipat has extensive experience as an accounting and finance professional in Thailand. She started her career with PwC Thailand where she had an opportunity to contribute her skills to various volunteer projects across the country. She then joined UNOPS, an operational arm of the United Nations, helping support its partners in several development projects. Her passion in finance and development areas has brought her to participating in a research degree program at Swinburne University of Technology. She strongly believes in the cause of fighting against poverty in a practical and sustainable way. RoundTrip Foundation provides a genuine channel for wider society to do so.
Kate Neely
Director of International Programs
Kate has worked as an educator, manager and research professional in both science and international development. Kate is passionate about access to clean water as a keystone to international development and her research currently centres around ways to work with small communities in Timor Leste to ensure ongoing water supply and behaviour change for sanitation and hygiene. Kate has been involved with refugee and indigenous associations in Australia and has been a volunteer teacher in the Kingdom of Tonga. Kate's approach to development is based on respecting the voices and choices of residents in development focused communities.
Dave Gorvett
Director of Communications
David's career began at the Ministry of Justice in the UK before moving to Australia where he now works as a Territory Manager (Asia) for Lonely Planet. Travels to far-flung places have brought home to David the inequality in living standards and opportunities in different communities, and he's become a firm believer in harnessing the power of travel for good. He is passionate about social entrepreneurship and enabling impoverished communities to develop sustainable means of improving levels of education, health and poverty. Such changes he believes are best made through supporting local talent to address issues in their local community. David sees RoundTrip Foundation's approach as a practical extension of this belief and hopes to continue to grow RoundTrip's impact around the world.