We send 100% of donations from individuals and over 80% of other donations to our projects. How is this possible? We are run entirely by a team of passionate, professional volunteer staff.
                                    About RoundTrip Foundation
RoundTrip is a volunteer-run international development organisation based in Australia. RoundTrip, whose roots come from Lonely Planet authors and staff, encourages tourists to give back from their travels. We believe that all travellers – from backpackers to cruise boat junkies – can have a positive impact and change the world. We actively nurture the growth of responsible travel via online resources and support grassroots programs in local communities that deliver sustainable development. If you've ever thought about making a difference, we operate in areas where large NGOs do not. We believe that real change can be forged by thoughtful giving. Our aim is to harness the power of travel to fight poverty.
Get the lowdown on our current projects
Check out our international projects – we support sustainable development by helping people who are change agents within their local communities.
Volunteer in Melbourne or overseas
Challenge yourself and experience the deep sense of satisfaction from giving back through volunteering – the work can be incredibly rewarding.
Donations over $2 are tax-deductible – Donate today
You don't need to spend a fortune to help out. Even small donations go a long way when they are well targeted towards driving sustainable change.
Going travelling soon?
RoundTrip receives a donation from STA Travel with every booking made when the code above is used. So, organise your travels and begin giving back before you've even left home!
Check out our Instagram feed with new postings every week. Join our online community and keep upto date with the latest in responsible travel and info about our international projects.
Meet the people from our projects in Sri Lanka and Zambia in these stories hot off the press. We hope the stories will help to connect you to these people and highlight what a huge difference a small contribution can make in their lives. As well, you can peruse the latest article additions to our Responsible Travel resource. Travel safe and  – if you want to complete your journey – consider giving back to local communities in Africa and across the globe.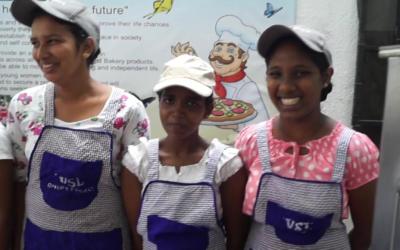 Our Xmas Appeal raised $3,280. A huge thank you to the generous people who made a donation. These are valuable funds, as our bakery school project is in desperate need, with the terrorist bombings keeping tourists away from Sri Lanka.
The 12th batch of students are progressing extremely well. The statistics tell the story – 93% of graduates have found employment, the other 7% often choosing to return to school. And 65% have been reunited with their families.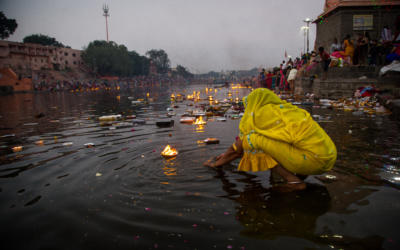 India. Nowhere else on Earth is quite as addictive. And volunteering in India can be an amazingly rewarding experience for visitors, but there are a number of important considerations to take into account before rushing off and signing up with the first volunteer organisation you come across.
RoundTrip currently has projects in Sri Lanka, Tanzania and Zambia. We recently had project work in northern Namibia, on the Angolan border. We are currently looking at opportunities to contribute to local communities in the Pacific, with the aim of opening new projects in 2020.
We welcome interest from people wanting to volunteer for us in Australia (we are based in Melbourne). We are especially interested in people with fundraising and social media backgrounds. But if you'd like to help out in an administrative capacity or at an event, we'd love to hear from you too. Experience the reward of working for a small NGO for days, weeks or months – flexibility is at the heart of our volunteer assignments. Distance volunteer work within Australia is possible depending on your interests, and we also put people in touch with our international partner organisations for overseas volunteer postings.