by Dr Kate Neely (Director of International Programs, RoundTrip Foundation)
I am sure I am not the only one looking out my window and dreaming of travelling, walking, exploring new places and new cultures. I want to be out there meeting new people and making friends, tasting fabulous foods and wondering what is around the next corner.
But since I am at home, maybe it's time to take stock of my travel gear and the ethics of what I pack. I am not an expert on ethics or philosophy but like most of us nowadays I try to be conscious of my consumerism and to not waste resources or cause suffering through my choices.
So here goes – how I try to start my trips off ethically…
Anti-slavery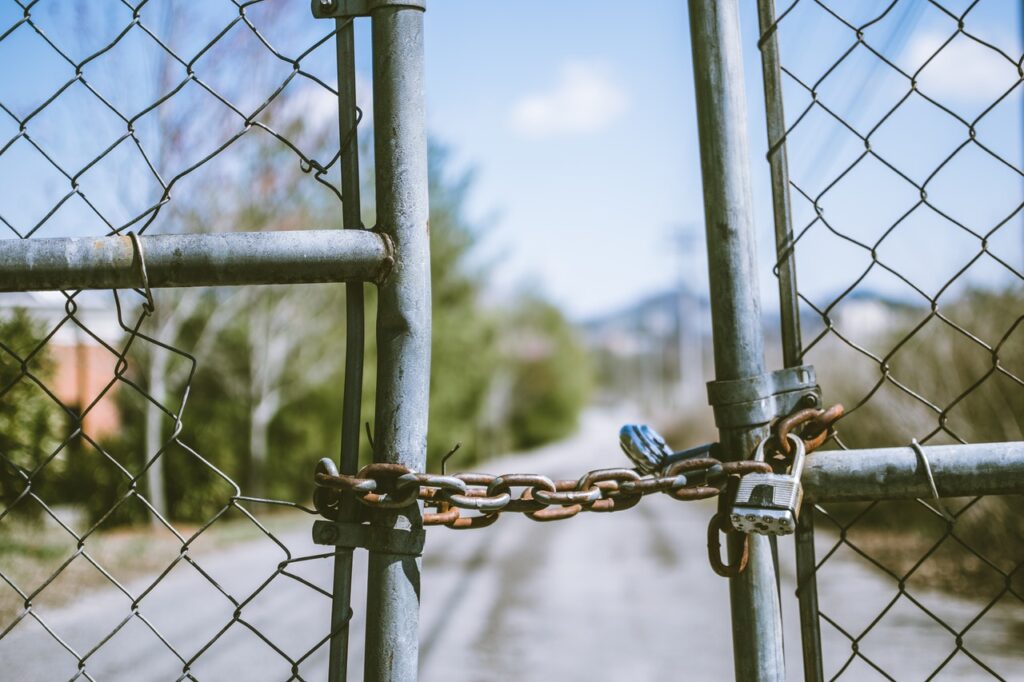 My starting point is that I don't want to pack clothes or gear where the profit will buy a new jet for a company CEO but leave the person who made my t-shirt or undies unable to feed their family. If I had to work out for myself which companies have an ethical supply chain and which don't, I think I would give up in despair. Lucky for me someone else has done a lot of the work and I can check out the ethical fashion guide, featuring lots of my favourite adventure brands, at https://www.baptistworldaid.org.au/resources/2019-ethical-fashion-guide/.
"The grades awarded by the Ethical Fashion Report are a measure of the efforts undertaken by each company to mitigate the risks of forced labour, child labour and worker exploitation in their supply chains, as well as protect the environment from the harmful impacts of the fashion industry."
Ethically sourced fabrics
So, I haven't jumped on the puffer jacket bandwagon because a while ago I read about how the down feathers are collected from live animals and I decided that I couldn't wear a product that created that much misery in both the animals and the workers who pluck them. Since then, there have been big changes to the industry and you can buy down jackets and sleeping bags where the animals are killed humanely before being plucked – check the label though or ask a shop assistant to check. For more info take a look at https://theconversation.com/sustainable-shopping-where-to-find-a-puffer-jacket-that-doesnt-warm-the-earth-95515.
Leather, furs (angora), silk and wools all have an impact on the animals they are sourced from too. If I am going to wear one of these fabrics then I will be looking for tags that indicate humane animal treatment and non-toxic dyes, so that when my gear does get to the end of its life I can be confident that it will return to the earth as a natural product rather than a poison. I have a friend who assures me that wool doesn't need to be washed much, keeps her warmer than any other fabric and lasts a long time – so if you are buying that merino thermal, think of it as a long-term investment.
Plant-based fabrics
Hemp, cotton, citrus fibre, linen, bamboo and Tencel are plant-based materials but that doesn't mean they are always better for the people producing them, or for the environment. So, I still need to check labels and producers. For hardwearing fabrics that soften over time and have reasonably low environmental impacts, I love hemp and linen that have been dyed using non-toxic dyes. But I also love denim (cotton) jeans for the fact that I can wear them a lot and they don't get smelly, they are very durable, and if I could avoid falling in puddles it would all be good!
If you want more about plant and animal fabrics try this site: https://goodonyou.eco/everything-about-natural-fabrics/.
Recycled plastic fabrics
Polar fleece is pretty ubiquitous these days, it's soft and warm and cozy and it's made from recycled bottles. Check that, labels matter – some polar fleece is made from recycled plastic bottles. So recycled plastic bottle clothing – tick. Not so good is the fact that washing your polar fleece releases micro-plastics into the environment and polar fleece is not recyclable and is definitely not biodegradable. Every bit of polar fleece out there is with us FOREVER. I am definitely avoiding anything polar fleece. For more info see https://www.sustainablejungle.com/sustainable-fashion/what-is-fleece/ or https://www.sustainyourstyle.org/en/fiber-ecorevie.
Electronics
Imagine pulling out your book, your photos, or your music in front of someone and finding out that your phone is the reason that their uncle is dead. Issues surrounding electronics like phones are global and cut across all the possible consumer issues – from conflict minerals to toxic processing, labour exploitation and planned obsolescence. There are so many ways that these devices can be harmful. But it's difficult to live (and travel) without one! It's hard to get a grasp on which phone might be the least harmful – but Greenpeace put out a handy guide in 2017. Looks like my next phone will be a Fairphone.
Single-use plastics
Single-use water bottles have been a bugbear of travellers for a long time now – they seem to end up ruining pristine beaches, lie in heaps around otherwise fascinating temples and generally create a mess of waterways. So the obvious place to start here is to pack a reusable water bottle and make sure I fill it up every chance I get – sometimes this means asking for boiled water in a restaurant or checking if my accommodation can supply safe filtered water – and it really is worth going that extra mile to avoid buying another single-use plastic bottle.
Recent changes in laws in several countries means that making sure I don't have plastic bags (not even a ziplock) is really important – any plastic bag in my luggage in Kenya, Botswana, Rwanda or Namibia could land me in jail, or with a hefty fine – so now I pack my dirty washing and my shoes in reusable fabric bags or packing cubes.
Other things I pack to help avoid single-use plastics include:
a fold-up shopping bag so that I never need a plastic bag (along with the local phrase for "no plastic bag thanks")
a solid soap/shampoo/conditioner bar in a container can save three bottles and is heaps easier to pack
a fold-down silicon food container for meals on the street, or on the move
coffee cup!!! My favourite is metal and has a carabiner for a handle
cutlery set
I just say no to straws, but if they are your thing, or you are likely to get fresh coconuts, you can get reusable straws in metal, plastic, glass or bamboo – just remember to pack the little pipe cleaner as well.
For cosmetics that I only need a little bit of, transferring into smaller reusable bottle and tubs designed to go in-flight, is a much better option than buying the little one-use bottles – both for the environment and my pocket!
Reusing as much as possible
So, it turns out that no matter how much I want that new totally-in-fashion-this-year burnt-orange high-tech-fabric winter coat, my so-five-years-ago teal-green easy-pack winter coat is still perfectly good. Good adventure gear really is made to last in tough conditions, so when I buy it, I need to think about how it will suit me over the long term so that I am not tempted to go out and replace perfectly good gear. If I need a flash of fashion, I can always pick up a sustainably handmade scarf or snood in this year's so-on-trend colour.
Multi-purpose gear
Packing gear that serves more than one function can save on luggage and washing. Snoods are a great example – they can keep your head and neck warm or keep the sun off. A sarong or wide scarf can also be very multi-purpose. And then I have more room for buying gorgeous local handcrafts to support women and share with the wonderful people in my life when I am back home.
The ultimate in multipurpose gear is, of course, my phone – it's a camera, TV, library, phone, computer, map book and more. Making the most of these functions when I am travelling includes downloading books and guides from my local library before I go – its less weight than a paper book, but I do miss the joys of rummaging through a hostel book collection to find something in English that I haven't already read (how many Dan Brown books are still sitting on those shelves?).
Mend, buy secondhand or hire gear
Every time I slide a down a rock slope I tear my trousers – did I mention that I am not very coordinated and probably shouldn't be let near the rock slopes to start with? Anyway, it means that I spend some time after most hikes getting the lovely person at my local mending shop to sew up my trousers. It also means that I buy secondhand because I know that whatever I need it isn't going to last and I AM ASTOUNDED at the good quality gear that I can find in my local opp shops and community markets. I have also just discovered that I can hire gear like backpacks – take it for a spin, make sure I love it and then buy it. No more travel gear graveyard at the back of the shed!
Even better – when I am willing to take a chance – I can wait till I get where I am going and then purchase new or second-hand gear, or hire it. That way I support the local economy and manufacturers and I don't have the added weight in my bags.
Insurance choices
Some travel insurance companies do a great job with their corporate social responsibility. I have done some web searching and settled on a company that puts some of their profit to NGOs and developing communities and have socially responsible/ethical investments. Other questions to ask include: Does the company pay tax in the countries they work from? Are they investing in fossil fuels or weapons suppliers? I haven't found a good comparison site for this yet – if you know of one please let me know in the comments.
Transport choice
Planning my transport often happens before I travel. I am keen on walking holidays so my choice sort of takes care of itself there. But I am travelling from Australia and I have just discovered that I could be making sure that I travel on a newer model plane with reduced emissions. And of course, I will offset my air travel carbon. Even how I get to and from the airport can make a difference – is there public transport available rather than getting an airport pickup? If I am in a new city and moving between places of interest can I walk, hire a bike or take a bus? I have met the best people on public transport – in Istanbul, a lovely person gave me a note with my bus stop written on it and then the whole bus full of people made sure that I reached my destination by simply calling out "no" every time I thought about getting off the bus at the wrong stop.
OK, I am still looking out the window and dreaming of new horizons, but now I think I am ready to venture out with a clear conscience – knowing I can make a difference with my travel and my gear choices.
Now to make sure that I am staying informed of the best sustainable travel tips for the places I am dreaming of going, see https://roundtripfoundation.org.au/guidelines-for-travelling-responsibly/ or https://roundtripfoundation.org.au/a-checklist-for-travelling-sustainably-in-africa/.